Positive displacement heat exchanger
Product Description
Floating head positive displacement Heat Exchanger is a kind of heat exchanger which is widely used. It is very convenient to use and has good effect. The floating head positive displacement heat exchanger is mainly composed of body, steam coil assembly, steam inlet and outlet, cold and hot water inlet and outlet, etc. in order to prevent the surface corrosion of the internal surface of the heat exchanger, a layer of anti-corrosion alloy layer is sprayed on the surface, and the paint layer is brushed on the alloy layer. In addition, the original pipe box is cancelled, and the steam coil is directly connected through the flange, so that the utility model has simple structure Single reasonable, long service life, good heat transfer effect, energy saving and other characteristics.
Floating head positive displacement heat exchanger is a kind of heat exchange equipment which transfers part of heat of hot fluid to cold fluid, so that the fluid temperature reaches the index specified in the process flow. It is also called heat exchanger, commonly known as overheat heat. As long as you have a radiator in your home, connect the heat exchanger to the heating pipe in series. Without affecting the heating, the high-temperature hot water and tap water in the radiator will exchange heat in the equipment. Tap water absorbs the heat from the radiator hot water. The water temperature increases rapidly. It is hot when you open it. You can provide clean hot water continuously without waiting.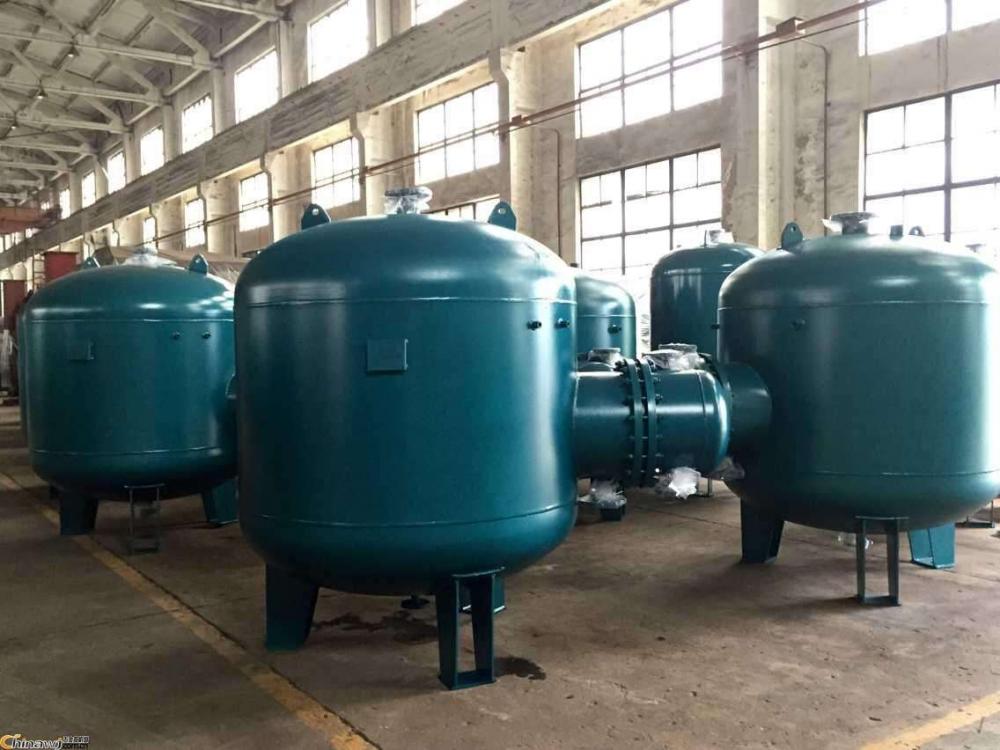 Wuxi Dingfeng pressure vessel Co., Ltd
Wuxi Dingfeng Pressure Vessel Co., Ltd. specializes in the production of reactor, evaporator, Stainless Steel Reactor, stainless steel reactor, scraper evaporator, Heat Exchanger, Tubular Heat Exchanger, spiral Plate Heat Exchanger. Our company has the first, second and third class pressure vessel manufacturing license and passed the ISO9001:2000 international quality system certification. Our factory has established long-term technical cooperation with Wuxi Chemical Design Institute, Jiangnan University, Shanghai Chemical Design Institute and 702 Institute of China shipbuilding industry group. As long as we are engaged in the design, manufacturing, installation, debugging and process technology development of petroleum, chemical, biological and pharmaceutical equipment, technology transfer and related technical consultation and service.
At present, the factory has fixed assets of 85 million yuan, covers an area of 28000 square meters, and modern large-scale industrial plants of 21000 square meters. At present, there are 197 employees, including 60 engineering technicians, 35 technicians in design, process, material, welding and quality inspection, including 4 senior engineers, 16 engineers and 9 assistant engineers. Give full play to the professional skills and innovation ability of all employees, and use the computer-aided system (CAD, 3D3S, SW6) to carry out personalized product design and production according to different products and processes of users, so as to meet the needs of users for diversified and high-quality products.
Company Name: Wuxi Dingfeng pressure vessel Co., Ltd
Product/Service: Reaction kettle , Film evaporator , Pipe bundle condenser , Tubular heat exchanger , Distillation tower , Alcohol recovery tower
Contact Person: Mr. zhang
Tel: 86-510-80751588